GREEK ISLANDS
---
White houses, blue windows and narrow path full of flowers and scents that take you to another world is what you will find under the blue skies. All islands lie in a big circle around the uninhabited island of Delos, an ancient religious center with the sanctuary of Apollo.
---
PREVIEW OF THE TWO MOST FAMOUS GREEK ISLANDS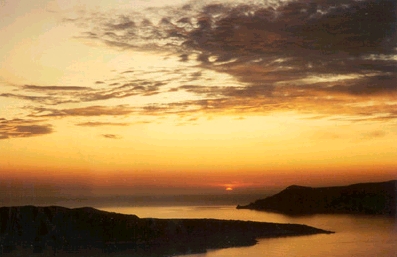 Santorini is not easy to describe. Santorini is not comparable with any other Greek island. What makes it so different from any other island, is its imposing landscape, the caldera with its impressionistic contrast of colours, its terrifying birth....







---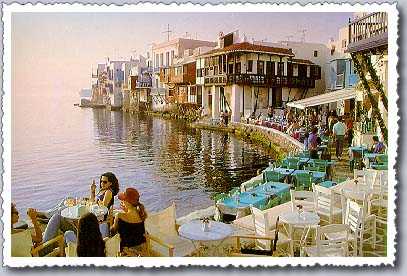 Mykonos is now the most cosmopolitan island in the world, more famous than Capri, more fashionable than Hawaii. The question naturally arises: did this happen by chance, or does the island really deserve its fame? Just go get the answer here: Myconos virtual trip







---

Here you can find everything you want to
know about your vacation in Greek islands.
Daily updated shopping and entertainment guide


Complete guides to the most famous Cyclades islands:

IN




Myconos YOU DON'T WANT TO MISS IT!! Santorini
Super Paradise Beach
Watermania
Traditional windmills
Small Venice

Sunset view from Fira
Volcano tour
Red beach
Ancient Thira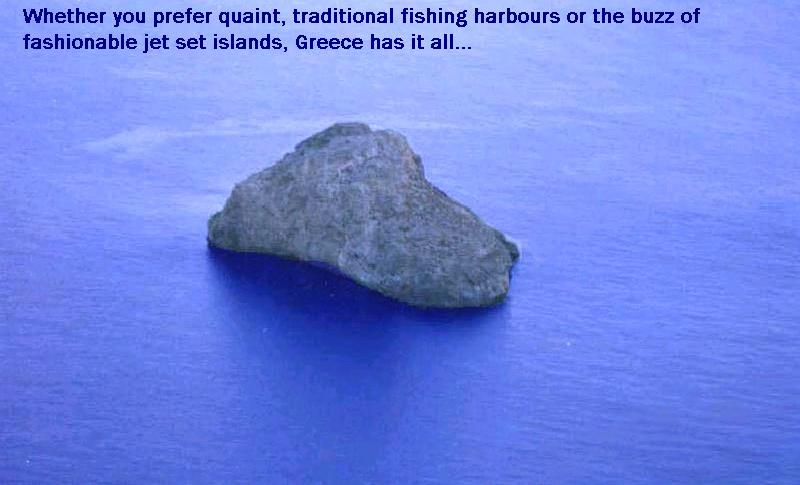 For more information about your
vacation in Greek islands
email me at :